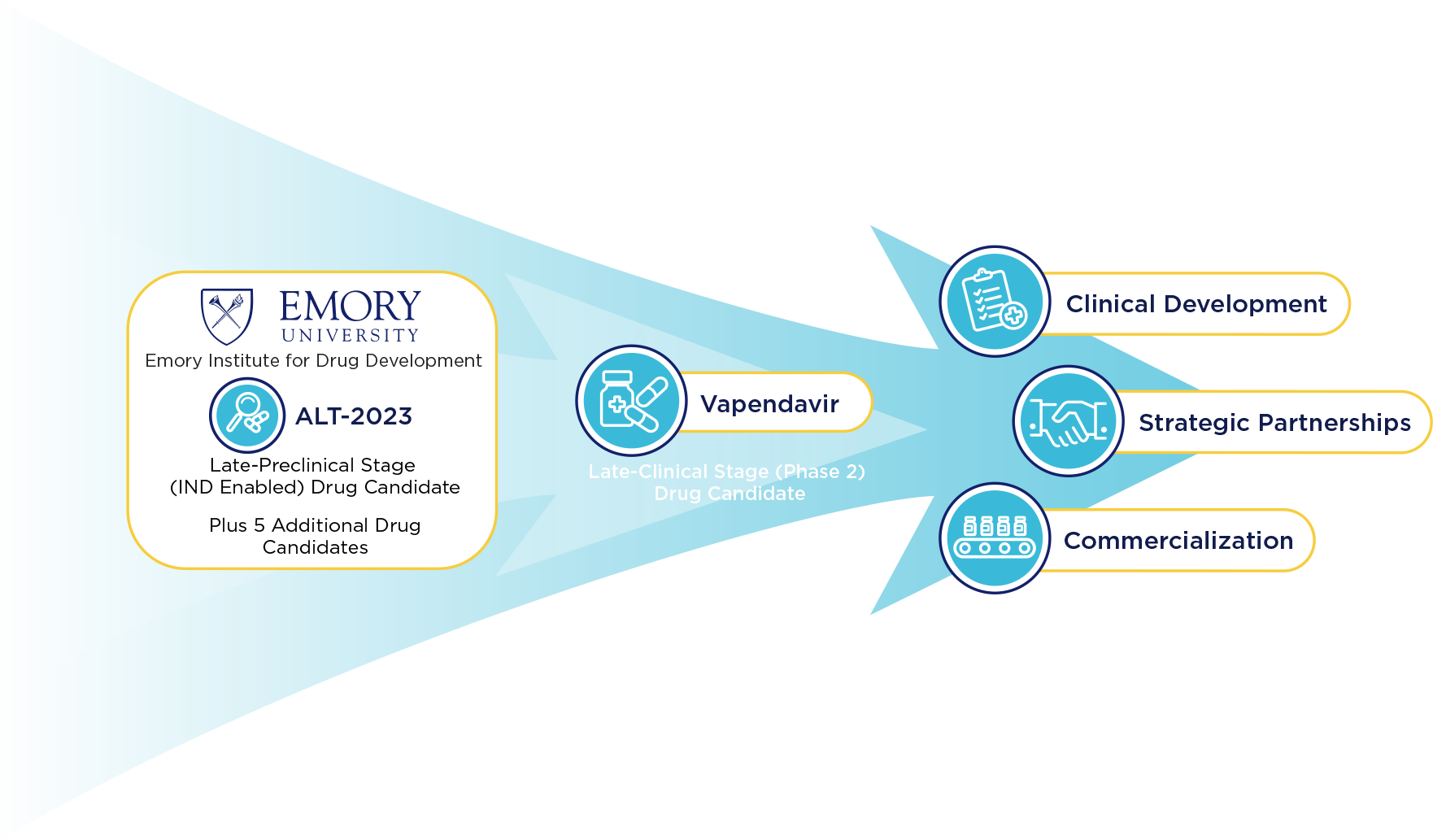 Altesa's pipeline of drug candidates stops the viruses' abilities to replicate in the human body. If viruses can't replicate, their abilities to cause organ damage and death are minimized. Altesa's goal is to stop the viruses before they seriously harm vulnerable patients.
Vapendavir, a broad-spectrum capsid inhibitor (prevents the virus from entering human cells and also prevents the virus from reproducing) with potent activity across all rhinoviruses and other respiratory enteroviruses, is our most advanced pipeline drug. Altesa has exclusive global rights to develop, manufacture, and commercialize Vapendavir. This modern antiviral treatment, which is taken in pill form, is in Phase 2 clinical trials. It has been well-tolerated with positive antiviral data in human trials in over 600 patients.
Altesa also has exclusive rights to develop new treatments emerging from the world-leading laboratories of Emory University, working seamlessly with world-class academic and industry-trained scientists.
Altesa's first molecule from Emory is ALT-2023. This exciting new drug is a broad-spectrum nucleoside analog (prevents effective viral replication), active against most enteroviruses (including rhinoviruses causing the common cold, and other viruses leading to deadly infections in children), and flaviviruses (causing dengue, yellow fever, encephalitis, Zika, and other serious illnesses). We expect ALT-2023 to enter clinical trials in the first half of 2023.